KYLIE MINOGUE - Golden - Limited Deluxe LP+CD+BOOK
Date Posted:15 March 2018
---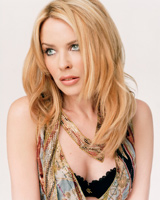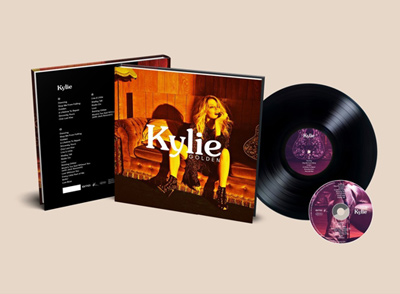 28 Track Super Deluxe Box Set includes Vinyl Album, Deluxe CD Album & 30 Page Hard Back Book.
Golden, Kylie's fourteenth studio album, is the result of an intensive working trip to the home of Country music, a city whose influence lingered on long after the pop legend and her team returned to London to finish the record: We definitely brought a bit of Nashville back with us,' she states. The album is a vibrant hybrid, blending Kylie's familiar pop-dance sound with an unmistakeable Tennessee twang.
It was Jamie Nelson, Kylie's long-serving A&R man, who first came up with the concept of incorporating a Country element' into Kylie's tried-and-trusted style. That idea sat there for a little while, with Minogue and her team initially unsure about how to bring it to life. Then, when Grammy-winning songwriter Amy Wadge's publisher suggested Kylie should come over to collaborate in Nashville, a city Kylie had previously never visited, something clicked.
You know when you're so excited about something,' she recalls, that you repeat it an octave higher and double the decibels I was like that. 'Nashville! Yes! Of course I would!'. I hoped it would help the album to reveal itself. I thought 'If I don't get it in Nashville, I'm not going to get it anywhere.'
You can buy Kylie Minogue's Golden LP in these editions:
Golden - (Standard black vinyl)
Golden - Ltd Transparent vinyl
Golden - Deluxe Limited Edition with LP + CD + Book
---
Leave a comment