The Black Keys - Delta Kream review
Author: Damo Date Posted:26 May 2021
---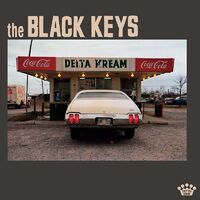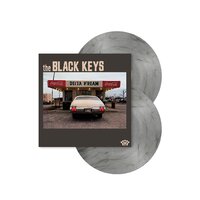 Delta Kream is the 10 album by the Black Keys and although I am not a huge fan of the band,
I am a BIG Junior Kimbrough and R.L Burnside fan and have been anticipating having a listen to this record since I heard about the premise of the album.
Covers of Hill Country blues songs..... sounds right up my alley!
From the kickoff track, a cover of John Lee Hooker's Crawling Kingsnake, I was hooked. (Pardon the pun).
The beat starts and keeps you in a hypnotic blues haze for its 6 minutes of stripped back delta goodness. This perfectly lays out the feel of the whole album and you can see that these guys have been lovers of this kind of music for a long time.
The roots of the Black Keys soul seems to be leaking out onto a Mississippi porch as they take us back
to a simpler musical landscape forgotten in a time of iphones and throw away music.
The sound is tight and unmistakably has that blues Delta feel you would expect on such covers of Kimbrough songs like "Walk with me" and "Do the romp".
"Poor Boy A Long Way From Home" is also a stand out track with amazing stringy guitar solo and is dripping with the Burnisde's blues sound.
The band had help
on this record from R. L. Burnside's guitarist Kenny Brown as well as Junior Kimbrough's bassist Eric Deaton and the experiences and skill of these incredible
I really hope this album reaches a new audience for the Black Keys as its an album that really takes us on a musical journey back to a time that has influenced so many
artists since and deserves to heard by anyone with a love of real music.
I highly recommend this album and spinning it on wax gives it such an authentic and rich sound... do yourself a big favor and get this album for this weeks Sunday session!!!
The Black Keys - Delta Kream is available on limited edition Smokey Marble Coloured vinyl
---
Leave a comment